One thing that every Amazon seller should have in his arsenal is a price tracking software that promises accurate insights! Nowadays, the price war on Amazon is common, and sellers make sure to rank their products higher in order to get more sales.
Camel Camel Camel is a good software that sellers use to track price changes. However, some sellers are not set on Camel Camel Camel, so they start looking for alternatives.
This post rounds up the top CamelCamelCamel alternatives that smart Amazon sellers use to track prices and other valuable details to get more sales on Amazon.
What is Camel Camel Camel and Why Do Amazon Sellers Look for Camel Camel Camel Alternatives?
Camel Camel Camel is a web-based platform used by FBA sellers to track product prices on Amazon. The tool is even beneficial for checking the historical charts of how the price of a particular product has changed over time.
The web platform is even available in the form of an addon, commonly known as the Camelizer addon, that works pretty well with Chrome and Firefox.
Furthermore, the application is easy to use and has millions of users across the globe. The thing I like the most about Camel Camel Camel is the multiple language support and amazing product search capabilities.
However, Amazon sellers have now started looking for its alternatives. Before I talk about the best Camel Camel Camel alternatives, it is essential to understand why sellers look for alternatives!
Is there anything wrong with Camemcamelcamel's accuracy? Or is the software complex to use?
Well, here are some downsides to using Camel Camel Camel that force the sellers to look for alternatives.
Fails to Send Notifications Sometimes
Succeeding on Amazon involves accurate price tracking, and that can be a problem with this tool. Depending on the product, there can be multiple colors and sizes available, but you only receive notifications set for a particular style.
Suppose you have set price change notification alerts for a t-shirt with M size; you will not receive notifications if the price changes for S, L, or XL sizes.
This is a problem most FBA sellers experience with Camel Camel Camel and start looking for alternatives.
Random Alerts are There
There are millions of active product listings on Amazon, so the tool makes some mistakes occasionally. You may receive price drop notifications for the products you haven't selected.
However, Camel Camel Camel has fixed this issue in the latest update, but some Amazon sellers are still complaining about this problem.
Safari Doesn't Support Camelizer Add-on.
If you own a Mac and love using the Safari browser, you'll hate Camel Camel Camel for not making the Camelizer addon available for it. Apple updates its browser regularly to reward the users with a smooth experience, but it has resulted in an issue that the Camelizer addon doesn't support Safari anymore.
However, you can choose Chrome to resolve this issue.
No Twitter Notifications Available
Previously, Camel Camel Camel allowed sending notifications through Twitter, but it isn't possible now as Twitter has updated its policy. The latest terms by Twitter disallow the tool from sending any notifications.
Some FBA sellers use Twitter as a marketing platform, but it is no longer possible with Camel Camel Camel.
Top 8 Camel Camel Camel Alternatives Amazon Sellers Love Using
I've personally used these tools before listing them in this article to ensure you don't have to worry about anything. Moreover, I've listed the pros and cons I've experienced while using these tools to help sellers make an informed decision.
Let's get started:
First on the list is Keepa, and it is my favorite for tracking price because of the accurate insights and ease of use. What makes this tool a fantastic alternative to Camel Camel Camel is the quick notifications.
You don't have to log in to the application to check the price drop alerts. Keepa sends the alert via web push notifications, email, Telegram, and RSS.
Furthermore, you can check the price history graphs to get more insights into how the price has changed over time. If you are looking for a tool to track prices only, Keepa should be your choice.
However, the tool isn't that great for other things you need as an Amazon seller. Lastly, Keepa offers a browser extension for Chrome, Safari, Firefox, so no matter what browser you use, you can install the extension on it.
extension on it.
Why Use Keepa?
The price history graph is easy to read and understand
No complex features at all
Know the pricing details of any product with a few clicks
Why Avoid Keepa?
Related deals don't work sometimes.
The tool gets slow occasionally.

There are hardly any Amazon sellers that don't know about Jungle Scout. The tool has set its prominence, thanks to its user interface and accurate insights! With Jungle Scout, you can do much more than just tracking prices.
The AccuSales Algorithm helps the sellers in analyzing and validating product ideas. Once installed, the tool starts sending you valuable product insights, including competitor's data and product demand.
If you are already a seller with Amazon, you can use the Request Review function to send requests for product reviews to the customers.
Why Use Jungle Scout?
It lets you track product performance and trends
Give insights about the most trending keywords
Helps in discovering market intelligence data
Why Avoid Jungle Scout?
Inventory management is complex.
The premium package is pricey.
The biggest competitor of Jungle Scout is none other than Helium 10. This tool has the best Chrome extension I have used so far, and the price tracking is smooth and seamless.
The most popular feature the tool offers is the X-ray feature that gives you access to track prices quickly with high accuracy. Once you install the Chrome extension and activate the Xray feature, the tool starts sending you notifications with a price graph in a small pop-up window.
The tool even includes a profitability calculator, which is missing in Camel Camel Camel. Some Amazon sellers even love Helium 10 for its ASIN grabber feature that lets you copy ASIN codes in bulk for PPC strategies.
Overall, Helium 10 is a tool for Amazon sellers that are looking for high accuracy. From tracking prices to seeing what your competitors are doing, Helium 10 can help you get more sales with its excellent features.
Why Use Helium 10?
A great tool for accessing the product listings from Amazon
You can use the free plan as well to get an idea of how the tool works
Amazon sellers get access to several other tools used for keyword research and marketing
Why Avoid Helium 10?
Customer support takes time to resolve issues.
There are too many features that you may get confused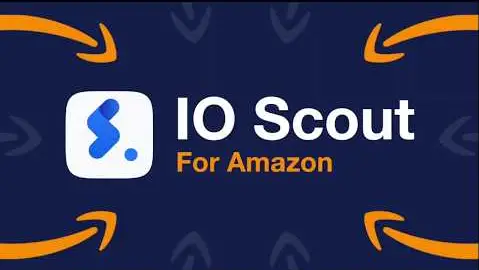 IO Scout is a superb alternative to Camel Camel Camel. The tool comes with a free trial that lets you access some of its features without shelling out even a penny. You can even use the IO Scout's product finder without taking any premium plan.
The plans available to use the tools are affordable when compared to other Camel Camel Camel alternatives making it inexpensive to use. With IO Scout, you can analyze more than 150 million Amazon products by using comprehensive product filters.
Furthermore, the tool lets you access the historical price data of every single item available on Amazon. Using IO Scout is pretty easy, and that's why FBA sellers prefer it over Camel Camel Camel.
Why Use IO Scout?
It supports a broad range of Amazon marketplaces
The IO Scout team updates the data every hour
Excellent customer support cell
Why Avoid IO Scout?
No Chrome extension in the free plan
No email campaign

When it comes to accuracy, AmazeOwl is the best alternative to Camel Camel Camel. You can discover millions of products with ultimate accuracy while making a good profit with Amazon.
AmazeOwl is available in three plans with a free plan that lets you experience the tool. Using the tool doesn't cost a fortune, and you get access to more than 1000 niches with keyword monitoring.
Furthermore, AmazeOwl features competitors alert, so you can easily determine what the competitors are doing to craft better strategies than them.
Overall, I can say AmazeOwl offers a value for money tool if you don't find Camel Camel Camel useful.
Why Use AmazeOwl?
It features a keyword rank tracker.
Easy visualization
Highly accurate data
Why Avoid AmazeOwl?
A limited number of features even in the pain plans
It can be a bit complex for the beginners
Sellics is one of the most distinctive tools you can use for price tracking on Amazon. Yes, using the tool can be complicated, but once you know how to use it, you can quickly track the price of several products.
Sellics offers more in-depth information on several product niches and is a useful tool that FBA sellers often look for. One feature exclusive to Sellics is that the tool helps you find the gap in the market, which is useful for adding product listings to generate more profit with Amazon.
You get a 14-day free trial with this tool, so there's no need to take the paid plan to experience how it works.
Why Use Selics?
It offers real-time data calculations.
Advanced inventory management
Customer review management
Why Avoid Sellics?
There are several bugs.
You can only import a list containing products under monitoring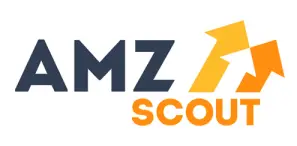 AMZ Scout is another tool like Camel Camel Camel that gives you full access to track product prices on Amazon. You can quickly filter the Amazon database by discovering new niche markets.
Furthermore, you can even track the products your rivals are dealing in. I love the profit calculator available with the tool that helps you calculate the monthly profit as an Amazon seller.
Another interesting feature is the global market integration which isn't available with most of the price tracker tools for Amazon.
Why Use AMZ Scout?
Reasonably priced, you don't have to spend a lot every month on price tracking
The team updates the data timely
Easy to use with better visualization
Why Avoid AMZ Scout?
The information provided by the Chrome extension can be overwhelming sometimes.
The keyword explorer takes time to load data.
Frequently Asked Questions: Camel Camel Camel Alternatives
Q: Does Amazon own camel Camel Camel?
A: Nope, Camel Camel Camel is a tool owned and developed by Cosmic Shovel. The tool is beneficial for tracking prices on Amazon. You can even study the history of prices to understand how it has changed over time.
Q: Does Camel Camel Camel have an app?
A: No, there is no app available for Camel Camel Camel, as it is only available in a web portal. However, you can install the Camelizer Chrome extension to access the price graphs quickly.
Q: How accurate is Camel Camel Camel?
A: I've used the tool several times, and I can say it is pretty accurate most of the time. But most of the tools listed in this Camel Camel Camel alternatives have better accuracy.
Takeaway!
It is paramount to have a good price checking tool if you want to succeed as an Amazon seller. These are the best Camel Camel Camel alternatives Amazon sellers prefer to get better insights about the product prices and the history.
Camel Camel Camel is also an amazing tool with high accuracy, but if you don't find the tool useful and want some more features, then considering the alternatives is a great idea.
If you aren't using any tool, then it is high time to get one that helps you become a better seller by getting more sales using Amazon FBA.