Can't decide which is the best Amazon FBA course 2023 to purchase? With so many options out there, it can be overwhelming to choose the right Amazon FBA course for you. But to help you out, I've listed some of the best Amazon FBA courses so you can narrow down your long list of options.
In this blog post, I'll explain what makes a good FBA course to make sure you find the one suitable for your needs. I'll also guide you on how you can spot Amazon FBA courses from fake gurus.
Lastly, find out if it's really worth it to invest in an Amazon FBA course before you spend your hard-earned money on it.
What to Consider When Choosing an Amazon FBA Course?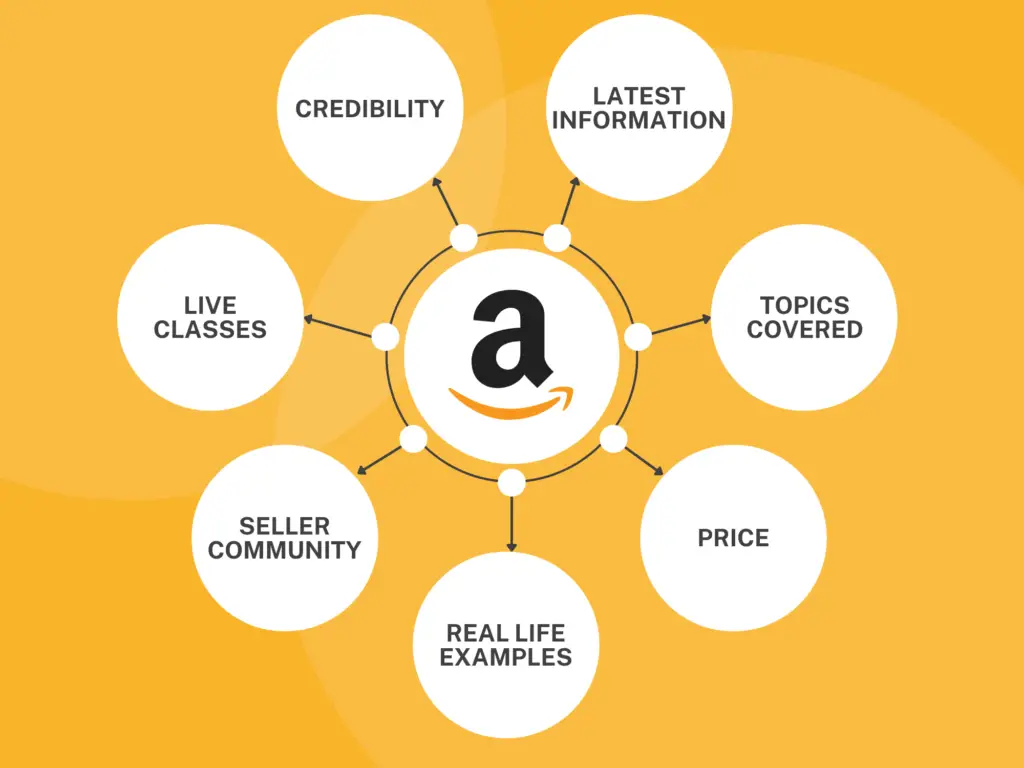 Before you spend your hard-earned money on an Amazon FBA course, here are some things to consider when choosing the best Amazon FBA course 2023 for you.
Credibility
The FBA course should be from someone credible. You can do some research to find out if the creator is actually an Amazon seller. Try to find out their experience with Amazon selling, how long they've been doing it, how many figures they are earning, and more.
Provides the Latest Information
Amazon FBA keeps on evolving, and a good Amazon FBA course should also be updated with the latest information. Some advice or tips may no longer work for the current market, and it's important that the FBA course you choose provides the latest information. Even if the FBA course was created years ago, it should be constantly updated.
Topics Covered
While most courses cover the basics of Amazon FBA, some courses are intended for a particular business model. For instance, if you are doing wholesale, there are specific FBA courses that are more focused on that business model. So, before purchasing one, make sure that the topics covered are in line with your needs.
Aside from the business model, it should contain topics that you're not familiar with or will guide you on areas that you're struggling with. For example, if you think that you need help with your PPC campaigns, check how in-depth the course is on that topic.
If it mostly talks about things you already know or you think will not add value for you, then move on and search for another Amazon FBA course.
Price
Some FBA courses can be expensive, so you should consider how much you are willing to spend. You can get a decent Amazon FBA course for under $1000, but it can go as high as $5,000 for a full course.
However, if you don't really need a full course and are only interested in a particular topic, like a PPC course, then you can go for short courses to save some money. I actually offer a PPC course which I'll discuss further later in this article.
Provides Real Life Examples
It's always a good idea to go for a course that provides real-life examples and not just pure lectures. Providing real-life examples will also show their mastery and their real experience with the subject matter.
Seller Community
Find a course that has a seller community, usually an exclusive Facebook group where you can exchange ideas, engage in conversations, find support, and troubleshoot seller issues.
Many courses provide access to their exclusive groups of sellers. This type of community will be an excellent resource for you, where you can both learn from each other and network as well.
Live Classes
Choose a course that offers regular live webinars where you can ask questions, discuss ideas, and pick up new concepts. Courses that offer live classes are created by individuals who are updated with the constantly changing Amazon seller rules and methods. They are typically competent and proficient enough to hold live discussions with other sellers.
How to Spot Scam Amazon FBA Courses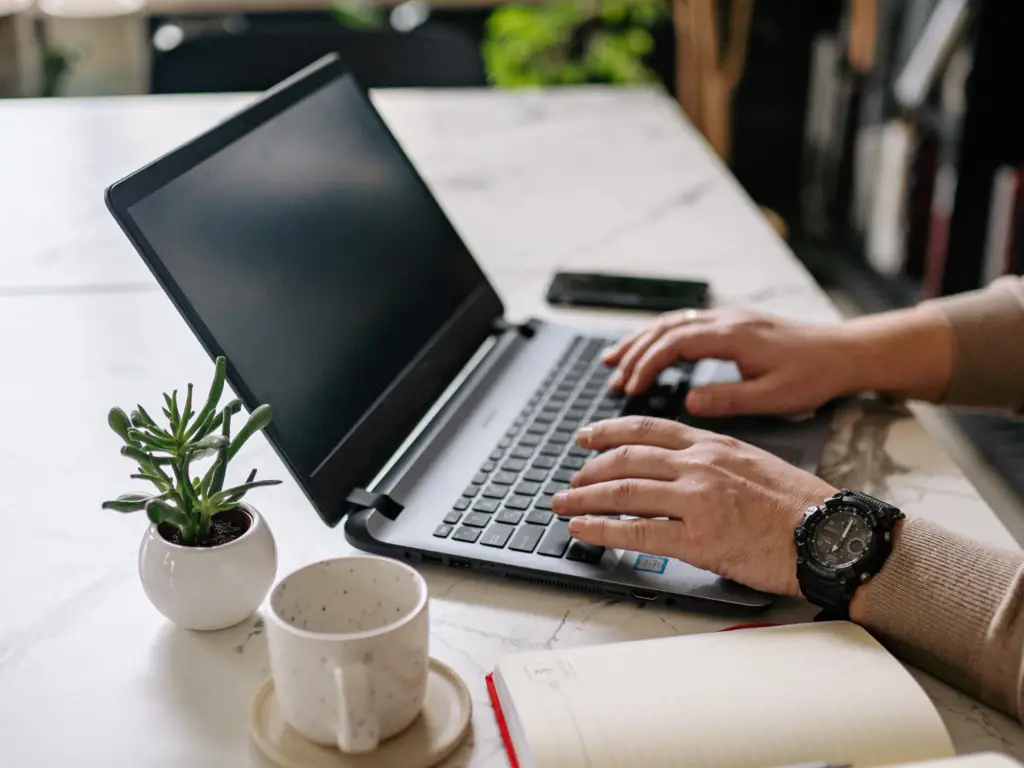 There are many legit Amazon FBA courses online, but then there are also some that are a scam. Here are three ways to determine if an Amazon FBA course is legitimate and if it's not worth your money.
Check if they are Real Amazon Sellers or Coaches
Some Amazon FBA coaches will often present themselves as the real deal, but in reality, they're not. They come complete with videos, webcasts, and websites to convince you. To avoid them, find out about their background by checking their social profiles and their engagements with other sellers. Doing this will help you assess if they are the right coach for you.
Coach's Status
Before signing up for a course, be sure to check the status of the coach. Are they still selling? Is their Amazon business successful? Find out how they manage their business and if they are interested in sharing their seller experience. Take time to check their free webinars, resources, and other materials they offer.
Check their Reviews
Take time to check their reviews to find out if they are legitimate or not. Genuine reviews will often have detailed descriptions of the course. You can also find reviews on YouTube or on Reddit, but you need to watch out for fake glowing reviews from affiliate marketing programs.
6 Best Amazon FBA Course 2023

Here are the top 6 Amazon FBA courses you can check out and consider.
I created the Sourcing Monster FBA course to help new Amazon sellers better understand what it really takes to become an Amazon seller and how they can succeed. I'm a 7-figure Amazon seller with more than 14 years of e-commerce experience. I started my first online business at the tender age of 14.
I started selling on Amazon in 2019 and sold my first brand in early 2022. Currently, I'm building my new Amazon FBA brand and managing some other online businesses. Apart from that, I also do one-on-one coaching calls and regularly upload videos on my Sourcing Monster Youtube Channel on how to run a successful online business.
Courses offered:
Amazon FBA Course – This course is primarily derived from Tomer's personal experience and designed to help set up the students for a higher chance of succeeding as Amazon sellers. The course is designed for sellers who want to know how to source products and sell them on Amazon.
PPC Course – It covers tried and tested PPC methods that help you understand the metrics and improve traffic and sales to your listings.
Full Course (My Masterclass) – This course offers students the knowledge they need to become successful sellers on Amazon.
Full Course + Consulting Call – This course includes My Masterclass plus a one-on-one coaching call that teaches students how to scale their business through a customized growth strategy that suits their needs.
Topics Covered:
The Amazon FBA Course includes the following topics:

Developing the right mindset
Setting the right expectations
How to become organized
How to improve product research methods and other techniques
Amazon FBA PPC Course – For this course, the topics discussed are the different proven PPC methods and their metrics.
Full Course (My Masterclass) topics:

Mindset Required to Succeed
Product Research
Product Sourcing
Listing Optimization
Shipping Inventory & Inventory Management
Cashflow & Financing.
Full Course + Consulting Call:

Business scaling
How to become organized
Creating a custom growth plan for success
Prices:
Amazon FBA Masterclass Full Course – $294
Amazon FBA PPC Course – $89
Amazon FBA Full Course + Consulting Call – $394
Yaniv Itskovich started selling on Amazon in 2017. After trying everything online and losing thousands of dollars in the process, he discovered Fulfillment by Amazon. After a mentor taught him how to achieve over $350,000 from 0 in a few months, he decided to help other people through mentoring as well. He was actually my mentor, and I learned so much from him.
He also teaches students different methods and tips on growing their Amazon business from 0 to 6 figures and even 7 figures per year for free.
Courses offered:
Freedom FBA – The Freedom FBA course is a step-by-step training for beginners to the Amazon business. The course consists of training videos that teach students how to choose a profitable product and get it successfully into the Amazon distribution network.
Ecom Limitless Program – This course consists of 12+ hours of training and provides weekly live mentorship calls. It also includes membership into a private community and 24/7 lifetime access and future updates.
FBA Fast Track 2.0 Program – This course is for beginners and for successful Amazon sellers. It provides personal one-on-one access to unlimited mentorship and guidance. It includes pre-recorded videos and downloadable content that's always available. It also provides lifetime membership into the creator's Facebook community of sellers and professionals who offer support to members.
Topics Covered
Ecom Limitless Program:

12+ hours of step-by-step training
Complete plan of action + guidance
​Exclusive scripts, funnels, templates and more
​Weekly live mentorship calls with Yaniv Itskovich
​Private community for additional support
Bonuses thrown in with the course include: one-on-one mentorship, free biohacking course, influencer marketing for Amazon, and a product verification checklist.
FBA Fast Track 2.0

12+ hours of step by step training
Scripts, templates, pre-made funnels
​Personal 1 on 1 mentorship with Yaniv Itskovich
​Weekly live calls with Yaniv Itskovich
Access to private mastermind community
Price
FBA Fast Track 2.0 – $2,000
Ecom Limitless Program – $497
Brandon Young is an 8-figure private-label Amazon seller who was voted best Amazon Private Label Consultant two years in a row by the Seller Poll. He began his Amazon business in 2014 through arbitrage/reselling.
In 2016, he shifted to the private label business model and launched his first private label products. Today, he splits his time launching his own new products and teaching others how to earn from selling private label products.
Courses offered:
Private Label Inner Circle – This is a college-level course consisting of a mastery level education, live classes, and weekly live support. It is designed for individuals who want to start their own business or make side income. It is also for online sellers who want to expand into Amazon or take their business to the next level.
The Private Label Inner Circle mastery level education teaches students how to find profitable products, conduct advanced keyword research, perform competitive analysis and sourcing, among others. The course also offers membership into the Inner Circle mastermind community with over 50 7- and 8-figure private label sellers.
PPC Masterclass (Private Label) – This masterclass course teaches students the standard operating procedures for PPC during and after a product launch. It also discusses ways to optimize the PPC method.
Product Discovery and Validation Masterclass 2022 – This masterclass trains students how to choose profitable products with high success potential.
Topics Covered:
Private Label Inner Circle live classes topics include:

Product research
Sourcing
Optimization
PPC
Product launching
ManyChat and Facebook training
Amazon algorithm
PPC Masterclass (Private Label):

Introduction to PPC – Terms and Definitions
Purpose and Overarching Strategy
Ad Placements
The Importance of Keyword Optimization and Indexing
Launch with case study
Growth with case study
Maintenance
Review Summary, Common Mistakes, Nuggets
Product Discovery and Validation Masterclass 2022

How to properly calculate all of the costs associated with selling on Amazon
How to evaluate your competition using real data and keyword research
How to give a quantifiable score to a potential product to maximize your chances of success
Price:
Private Label Inner Circle:

One-time Payment + Annual Renewal – $2000 + $997 Annual
Monthly payment plan – $1351 + $149 per month

PPC Masterclass (Private Label) – $297
Product Selection Masterclass – $97.00
Tim Sanders is an 8-figure Amazon seller who has sold over $60 million products in the last 5 years. He has launched more than 120 products. He created his course 3 years after he started selling on Amazon. He developed an ecommerce platform that featured videos and PDF guides targeted at helping other sellers.
Courses offered:
Private Label Masters – Started in 2018, this course is an Amazon training program that teaches students how to sell products on Amazon and earn 6-figure income in 6 months. It discusses ways to find the right products to sell, deal with suppliers, and run ads to attract traffic to your Amazon store. The course has 8 modules and includes comprehensive training and weekly online coaching.
Topics Covered:
Introduction / How to Start an Amazon FBA business
Product Research
Product Sourcing
Shipping
Branding and Listing Optimization
Launching Your Product
Amazon PPC
Maintaining and Scale Your Business
Price: $5,000
Travis Marziani is a 7-figure ecommerce seller who started his online business selling a dancewear brand created with his mother. He later launched Performance Nut Butter Brand, developed it, and sold it. This was his basis for the Passion Product Formula. He hosts a YouTube channel that shares free tips about Amazon FBA.
Courses offered:
Passion Product Formula – Created in 2019, this course teaches students about choosing a product they are passionate about and selling it on Amazon. The course offers methods on how to generate a product idea based on passion.
It provides information on how to conduct product research to determine if the prospective product is lucrative. Once that is established, the course then teaches how to cultivate a following before starting the brand. The course also trains students how to negotiate with manufacturers and launch products successfully.
The course consists of 9 modules divided into 117 videos, 4 one-on-one sessions with Travis Marziani, live Q&As, and a Facebook group membership. It also includes regular updates provided for free.
Google AdWords & Product Listing Ads Course – This is a step-by-step course designed for beginners. It includes 7 modules, with over 5 hours of content, and includes checklists and worksheets.
25K eCommerce Profit Plan – This is a step-by-step ecommerce course that teaches you how to start an online store, get traffic to it, and make money from it. It consists of over 10+ hours of content, checklists, and action tasks. It also includes a bonus course called Advanced Ecommerce Tactics.
Beginners Facebook Ad Course – This is a step-by-step program that teaches you how to run profitable Facebook Ads. The course includes 7 modules and has more than 5 hours of content. It also comes with checklists and worksheets.
Topics Covered:
Passion Product Formula Course topics:

Creating an idea
Validating the idea
Create the brand
Creating raving fans
Creating the business
Crowdfunding
Production
Amazon launch
Scaling the product beyond the Amazon platform such as Shopify
Google AdWords & Product Listing Ads Course topics:

How to Set Up Adwords From A-Z
How to Find Keywords That Will Convert
How to Make High Quality Ad Copy
How to Find Negative Keywords
How to Set Up Product Listing Ads
How to Set Up Bing Ads
How To Set Up Remarketing Display Ads, and more
25K eCommerce Profit Plan topics:

Introduction/Developing Your Idea
Setting Up Your Store
SEO Basics / On-Page SEO
Advanced Store Setup
Social Media
PR, Backlinks and Off-Page SEO
Content Marketing
Adwords
Product Listing Ads
Tightening Conversions
Beginners Facebook Ads Course topics:

Introduction
Initial Setup
Building Your Audience
Facebook Ads Campaigns Breakdown
Facebook Ad Images and Copy
More Tips for Building a Powerful Facebook Ad
Reviewing and Tweaking Your Ad for More Profit
Prices:
Passion Product Formula – $997
25K eCommerce Profit Plan – $197.00
Beginners Facebook Ads Course – $197.00
Brock Johnson started his Amazon business in 2014. He has sold more than 5,000 different products to over 1 million customers. He built a brand with a starting budget of $7,500 and sold it for $6 million in 6 months.
Courses offered:
The Last Amazon FBA Course is designed for budding Amazon sellers who need an affordable foundation to get started. The course consists of over 350 lessons discussed in 49+ hours of videos.
It covers methods to find profitable product ideas, launch strategies, as well as selling and growing private label products on Amazon. The course also includes the criteria that, the creator says, are used by 7-figure sellers to validate product ideas.
Topics Covered:
Introduction about Amazon FBA
Research
Sourcing and Listing
Photography and Launching
PPC, Branding, and Business
Outsourcing, Defense, and Scaling
Legal and Taxes
Price:
Pricing depends on the plan:
Lifetime Plus – $39 (one-time payment)
Lifetime Light – $24
Monthly Membership – $1/week (billed monthly)
Is it Worth Investing in an Amazon FBA Course?
If you want to become successful as an Amazon FBA seller, it is always worth investing in courses that help improve your business. Also, Amazon is becoming increasingly competitive, so it would be beneficial for you to learn ways to beat your competitors.
But if there's one thing to remember, it's that Amazon FBA courses do not teach get-rich-quick schemes. They are about building your business the right way that becomes profitable over time. That said, here are some of the benefits of enrolling in an Amazon FBA course:
It teaches you the fundamentals of Amazon FBA
As mentioned, Amazon FBA can be daunting, but you can manage this by signing up for an FBA course. It teaches you how to come up with profitable product ideas, source high-quality products, optimize your listings, and conduct successful product launches.
You can get valuable information
Enrolling in an Amazon FBA course teaches you everything you need to know to make it big as an Amazon seller. This includes choosing a profitable product, finding clients, and sending your products to an Amazon warehouse.
If you're a beginner, you may find it difficult to succeed in the Amazon platform without guidance from experienced Amazon sellers. With an Amazon FBA course, you get access to information from sellers who have already made it big.
An Amazon FBA course saves you time
As many have discovered, starting an Amazon FBA program can be quite intimidating at the start. If you learn these all by yourself, it will take you a lot of time. With a course, though, you go straight to learning about setting up an Amazon business from the mouths of successful sellers themselves.
Conclusion
Investing in an Amazon FBA course can set you up for success. Once you learn the ins and outs of the business and are able to operate successfully, you can eventually earn back what you invested. The key is to find the most suitable course for your needs.
Evaluate each course that you think has the potential to improve your Amazon business. Do your due diligence to learn more about what the course has to offer. Once you find the course that's worth investing in, spend time learning all you can from it. This way, your investment will pay off.
If you're still not sure about getting an Amazon FBA course, you can check my complete Amazon FBA guide first to help you get started with your Amazon FBA business.
What do you think of Amazon FBA courses? Share your thoughts in the comments section below.